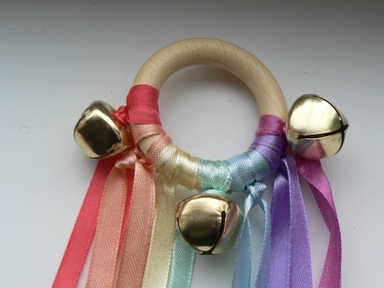 Praise and Worship Rainbow Ribbons
A beautiful gift
David Worth Hinton was born in Dallas, Texas and was raised in central Oklahoma. David has worked in inner-city streets throughout America. He has also ministered in many jails and prisons, including the same penitentiary where he did time. In 1992, David began taking the word of God to rodeos as well as other cowboy events. He also ministered on death row and other in maximum security prisons during this same time. In 1995, David and his family felt led by the Lord to go to the Indian reservations located in the Dakotas and northern Canada. In August 1997, David moved his ministry and his family to a far northern Indian village called Southend Saskatchewan. The songs and testimony of David Worth Hinton have touched and changed the lives of many people and has opened many doors of ministry to David.

Schedule

St Leonard & St Mary
Armthorpe Parish Church, Armthorpe Road, Doncaster DN3 3AD
Saturday 16th October 2010
7:30pm


Admission £1.00
Collection will be taken during the Evening for David's Ministry


Aglow International
The Rugby Club, Armthorpe Road, Doncaster DN2 5QB
Tuesday 19th October 2010
7.30pm


Danum Hotel
High St, Doncaster DN1 1DN
Friday 29th October 2010
7.00pm


shirleyhowitt@yahoo.co.uk
(Some people have mentioned that the link to my email doesn't work..... sorry... it looks like if you want to email me you'll have to compose a message and type my email address into your To box) P.s I'd love it if you could email me with some feedback, to correct or encourage would be a blessing.



17th October 10
The Lord is saying: Forgive and forget. I am restoring, I am helping, I am comforting. Walk on in the newness of life and forgive.
13th October 10
The Lord is saying: Stay within the confines of my love, wait upon me and I will strengthen you. For I have a plan which the enemy is trying to thwart. Do not react but wait upon me for I am coming with release from this pressure. But you must wait and endure for a little while. Guard your heart. I am coming.
11th October 10
The Lord is saying. Pick yourself up, shake yourself off and start running after the prize that is before you. This is just a temporary set back. Nothing to worry about. But if you sit there too long, you'll miss out on something I have along the way for you. Up now, start moving again.!!!
9th October 10
The Lord is saying: Be excited, things are hotting up. You have been on the edge of a breakthrough, now nothing can stop it. Be excited and rejoice. You are in the sunshine of my favour and the enemy can't do anything about it.
.
House of Bread
No Sunday meeting this week
Danum Hotel, High St, Doncaster, DN1 1DN
Prayer Requests
Please pray that the Dave Hinton tour will go really well especially here in Doncaster. That there will be great fruit. That accomodation will go smoothly for them and many people be blessed by the wonderful man. Also he is interested in my songs to sing them with me. Will you pray that something great will come from this. Thanks Shirley

Please pray for B who had cancer of breast and now has itching round the scar that it will prove to be nothing serious. Thanks

Pray for M that she will be able to wake up in the morning and be happy instead of battling the depression that comes at her. We are wanting a full healing. In Jesus's precious name.

Please pray that a transaction will go through that will make a huge difference in our lives and I believe for the Kingdom. God's will only. In Jesus Name.

Pray for K that she will recover completely and for any procedure necessary that she will be strong.
Much the same prayers this week!!! But could you please intercede for K as she has no appetite and has complained of being a bit yellow again.
The Word of the Lord Ministries Int'l
Katey Moreland
What Katey's doing next.......
Just Joking

A wife was making a breakfast of fried eggs for her husband.
Suddenly, her husband burst into the kitchen. 'Careful,' he said, 'CAREFUL! Put in some more butter! Oh my gosh! You're cooking too many at once. TOO MANY! Turn them! TURN THEM NOW! We need more butter. Oh my gosh! WHERE are we going to get MORE BUTTER? They're going to STICK! Careful. CAREFUL! I said be CAREFUL! You NEVER listen to me when you're cooking! Never! Turn them! Hurry up!
Are you CRAZY? Have you LOST your mind? Don't forget to salt them. You know you always forget to salt them. Use the salt. USE THE SALT! THE SALT!'
The wife stared at him. 'What in the world is wrong with you? You think I don't know how to fry a couple of eggs?'
The husband calmly replied, 'I just wanted to show you what it feels like when I'm driving.'