The Lord is saying. Forgive, forgive and forgive again. I said seventy time seven ......a day if need be.. Keep the fountain flowing of love for in that fountain you are cleansed, you are replenished, you are healed. You are new every day because of my blood shed for you. So give everyone a new start and feel the joy of refreshment flow through your being, then shall my blood cleanse the areas that were unhealed. Make the choice to humbly heal your relationships especially in your heart at the beginning of this new year. Let me have a clear ground to do something new and beautiful. Plough the ground and throw out the hard rocks of unresolved anger and the thistles of hidden fears and your the fruit will be plentiful.

Adventures in India ---At last the photos!!
Faith School - The Rubbish dump location


One of these little girls (I believe its the one in pink at the front) someone found as a baby thrown away in the sewage area of the village. They saw her moving and rescued her and brought her up as their own.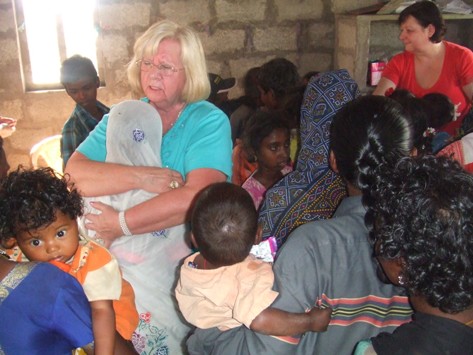 Gudrun and Anita praying with so much love for these people

The sad faces of the children changed after praise and prayer and just look at their shiny eyes as they were handed toys that Brother Raju had bought with the money we took over. I think they thought all their birthdays had come at once!!.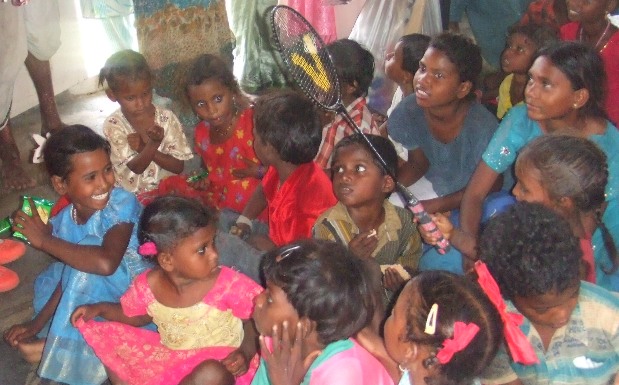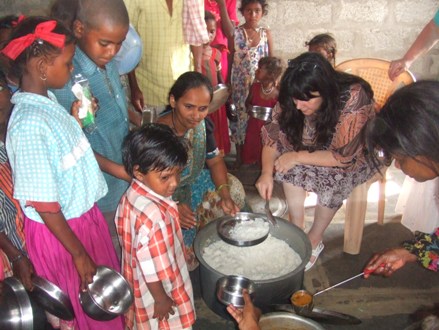 We helped to feed them with rice, curry and eggs as they so patiently queued up with their plates. They had a good meal that day, but Brother Raju explained that it would be better if they could eat a good meal every day and for more children to be able to come to the schools to eat. Gudrun has kept this feeding going with donations from the Watch of the Lord and her church, but there is much room for improvement for this benefit. We already have a commitment from someone to send £80 towards the goal of £150 in total a month for feeding.. House of Bread sends £80 a month for the teachers wages for this school and the other of Brother Raju's schools and more whenever there are enough funds.
Anita's main priority is to try to raise funds to help drill a well, as the water they drink is disgusting. Brother Raju once drank it and became ill! This is going to cost about £450
See Outreach to India for more details!
See Gudrun's newsletter about India