WILD WINTER.

THE WILD WINTER INTRODUCES A CLEANLINESS OF AIR AND LAND, AND REVELS IN HIS POWER,

LIFTING SENSE AND THOUGHT INTO REALMS YET UNVISITED,

FROST ON THE GRASS AND THE WINDOWPANE,

SNOW ON THE HILL AND IN THE FIELD,

SILOUHETTE OF WILD DEER,

IN STARK CONTRAST TO ALL IN OUR VISION AROUND,

ENHANCING MEADOW AND WOODLAND ALIKE.

FIELD AND GLEN FOREST AND HILL,

WHOSE BRIGHT COVERING INSPIRES OUR LANGUID THOUGHT LIFE TO BE RAISED ABOVE AND RESTORED INTO VIBRANT PATTERN OF RENEWED VIGOUR IN IMAGINATIVE ENDEAVOUR.

CATHERINE O'HALLORAN.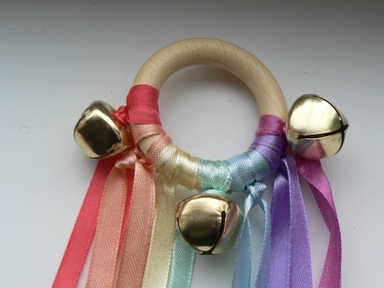 Praise and Worship Rainbow Ribbons
A beautiful gift
6th January 2011

This year will be a year of battle and victory, great battles and great victories. Those whowill gain ground are those who are on the offensive and not on the defensive. This is a year of gaining ground not just holding on to that which has already been gained. It is vital to push through and to conquer. The time has come to get angry and to forcefully, with violence take back that which has been stolen. No longer is it acceptable to sit passively watching the enemy steal so much from God's people. It is time to get aggressive, not with people but with the evil that been able to run amok unhindered. Be strong and take the ground.

Righteous Anger.
James 3:16 For where envying and strife is, there is confusion and every evil work.
If you find that you are not succeeding in any area, check to see if there is arguing and fighting in your life. Strife opens the door to the devil very quickly and gives him leeway to steal from you. Yes!! its time to get angry alright - but to direct the anger at the right target - to the one who has been bringing strife into your life.
Did you know that we are supposed to be angry. Those who love God should hate evil, and yet we Christians have been convinced that anger is wrong. Yes anger is wrong when it is directed to people, but when it is directed towards evil it is hitting the mark. Like the bull who runs towards the red rag, we so often fall for it and start to argue and fight with people. Its time to get clever and hit the back at the culprit. With force and anger tell the enemy to get out of that relationship, tell him he cannot cause strife any longer in the Name of Jesus and love the person involved. Anger gives you the spiritual boost necessary. The devil never created anything. God created anger for us to come against evil, not against people. Hate the sin, love the sinner.
"This far and no further"
How many years have you let the enemy run you ragged. As Christians we have let the devil get away with doing us down for too long. The Father rejoices when we finally stand up and take our authority. You know what its like when your child is being bullied. What a satisfaction when that child stands up for himself and sees his attacker off. Its time to make our Father in heaven proud of us. Jesus bought everything for us, not to see us being passive and accepting the rubbish that the enemy has chucked at us, and stealing what is rightfully ours. Jesus wants us to stand up for the rights He won for us. Its time to tell the enemy to take his poverty, sickness and strife and to flee from us. We don't have to put up with it any longer. Its time to take the Kingdom by force
Matthew 11:12 12 And from the days of John the Baptist until now the kingdom of heaven suffers violence, and the violent take it by force.
We overcome by the blood of the Lamb and by the word of our testimony. The blood is our legal right, it has bought our freedom from the enemy's onslaught. But we have to use it in our defense and prosecution against the accuser of the brethren, by our words.
Jesus fulfilled all the law so we don't have to have any of the curses but enjoy all the blessings. Not because of what we do, but because of what He did. Don't let the devil get you on the back foot by telling you you don't deserve it. None of us do. Get on the right footing. Its what Jesus did. We get to enjoy all the benefits. Praise God.

I would be pleased to hear from you, therefore I have created a contact form, for you to send me your thoughts or questions etc. Shirley



Prayer Requests
Please pray for Mr Stubbs who has back problems.

Please pray for Josie who is going to a cancer clinic for tests on her bowel. Pray that all will be well, and that the enemy's plans are brought to nothing.

Please pray for Mike who is being attacked from the enemy. Pray that all brokeness with be healed

The owner of the bookstall has come back and said that I can run the bookstall. This will be determined by what Book Aid say, so please pray that they will agree to this. Also please pray that the Lord will have His way with the bookstall and that it will bless many people.

My songs are being aired on the above gospel radio. Please pray they will be a great blessing and bring healing to the listeners. Shirley

Just Joking
Why didn't Noah swat those two mosquitoes?
You know that indestructible black
box that is used on airplanes? Why
don't they make the whole plane out
of that stuff?!

A police recruit was asked during the exam, "What would you do if you had to arrest your own mother?" He answered, "Call for backup."


A lovely song by
The Word of the Lord Ministries Int'l
Katey Moreland
What Katey's doing next.......