Doubting man gets a miraculous healing

+

Amazing!

Jesus Throughout the Entire Bible by an 11 Year-Old
Truly inspiring! Watch as this 11 year-old boy from Salem Lutheran Church explains how Jesus is revealed throughout the Bible.

Isn't it amazing how God works through His Word? Jesus... the living Word of God. Watch it!

For those who listened to the video featuring John Paul Jackson, you may be interested in John answering and making clear some questions concerning Justice...

John Paul Jackson was chosen before he was born to be an end time prophet. Anyone who knows anything about him is astonished at his ability to discern dreams. In this interview with Sid Roth he discusses his revelation from the Lord about how we need to cry out for justice.

Click below to listen to interview

Rick Joyner also speaks to Sid Roth - about future events in America. Click below to hear God's proven prophet.

THE WHISPER.


BEAUTIFUL DREAMS OF CHILDHOOD
NOW TAKE ME O'ER THE PLAINS


OF BROKEN-HEARTED REALITY
AND ALL THE DREAD DARK PAIN.


THE HEART OF GOD NOW WHISPERS
TO MY OWN HEART DEEP WITHIN

"THE LOVE I HAVE FOR YOU CHILD
NO POWER ON EARTH WILL DIM"


"BECAUSE YOU SEEK MY FACE
AND DELIGHT TO DO MY WILL,

IN THE PALM OF MY HAND I HOLD YOU
FROM NOW ON 'TIL THE EARTH STANDS STILL"

CATHERINE O'HALLORAN.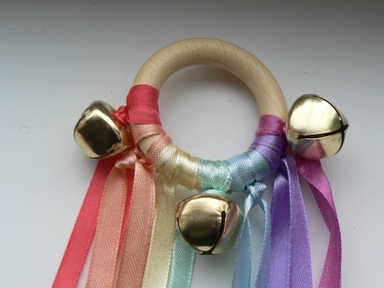 Praise and Worship Rainbow Ribbons
A beautiful gift
5th February 2011

The Lord is saying. Fear not my child for I am with you in all you do. You are walking in the path that I have set before you. Keep looking upward and stay cheerful for things will come together nicely very soon and all the bits you thought were untidy and separate in your life will dovetail neatly together.

We received this update from Brother Raju. Members of House of Bread and Watch of the Lord visited in December 2009. Both groups have supported his wonderful work to the Indian people who are in very unfortunate circumstances. We were encouraged to learn of the progress that has taken place since our visit......

Glory Gospel Rural Health Care Ministries,



Tenali, A.P., INDIA.

PREFACE

NEWS LETTER is a mirror reflecting the activities of a Ministry/Mission/Organization/Church through which displays the services it did, details of beneficiaries and the outcome derived.

As to us, ours is a small Ministry serving God independently, the resources of which are nominal.

After much prayer made to Him, he linked us up with Sisters and church members and with its Brothers & Sisters who are our Intercessors. Church is a source for our inspiration and strength besides being a blessing to our people, ever since we joined in its Fellowship.

We have been taking up and successfully completed several services in cooperation, help, support and prayers extended by Godly Sisters and the members of CHURCH, whom we remember and pray for them daily.

The following are details of services taken up and successfully completed in 2010.

We request every Brother and Sister to go through and encourage us to take up many more such services in future years. We believe your prayers are powerful weapons for us.



Pastor PERIKALA RAJU

SERVICES TAKEN UP AND SUCCESSFULLY COMPLETED IN THE YEAR 2010.


1. LAYING BORE WELL IN THE PREMISES OF GRACE CHURCH, BURRIPALEM:
Burripalem is a remote village located at a distance of 15 K.Ms. from our place. Most of the Church people are Tribal people. There is only one Bore well laid by Gram Panchayat in the vicinity of this area for getting pure drinking water, that was located among major Hindu community people. Due to a little quarrel in between children, these Hindu people objected our Church people to get drinking water, from their Bore well. Our Church people felt difficult in getting pure drinking water. They brought the said fact to my notice. God inspired me to take this grave issue to the notice of sisters Church and its members. God inspired extending help and support in laying the bore well in the promises of Grace Church at Burripalem Village. Now our Church people are getting pure drinking water on permanent basis. This is a blessing from God done through the Brothers and Sisters of Church for which we are thankful.


2. DISTRIBUTION OF SEWING MACHINES TO HIV/AIDS EFFECTED:
We noticed 4 HIV/AIDS effected women who lost their husbands and are leading miserable lives with a view to make them live on self-support, it is prayerfully decided to give them sewing machines, so that they may work on it and get their livelihood. When informed the said fact to our Intercessors, they prayed God and extended support to these. Now these 4 HIV/AIDS effected women are living happily getting medicines and feeding their children.


3. BUDDY SHOP AND NECESSARY PROVISIONS & UTENSILS GIVEN TO HIV/AIDS EFFECTED WOMAN TOWARDS SELF-SUPPORT:
A Muslim origin old aged woman having a middle-aged daughter, a born-again Christian used to work in houses of rich people as servant-maid. The daughter is HIV effected. Despite doing hard work, their both ends are not met. They suffer heavily for food and for getting medicines. Having personally witnessed their miserable condition, in much prayer I requested our intercessors to pray for them, so that they may lead a better life living independently on self-support doing petty business. God heard and blessed these women, so that a Buddy shop with provisions and utensils are provided and these two women now are living happily, praying for our intercessors.


4. PURCHASED SOUND SYSTEM FOR OUR MINISTRY:
We are inconvenienced due to lack of sound systems and used to get them on rental basis. We made prayers to God to hear and respond. Some of our Church people, who are rag-pickers, even if they are in poor situation, contributed their mite for this purpose. I added some money to it and purchased Sound Systems for our Ministry use. Now we were relieved from the inconvenience and from payment of huge rentals in getting them. Praise God in doing this miserable.


5. SURGERY DONE TO A BOY BY NAME K. SREENU AGED 6 YEARS:
A boy aged 6 years, by name K. Sreenu, whose right feet is completely bent and folded. His parents are very poor. They are not in a position to get the surgery done to their boy, even if Doctors told them, that it is possible to get it right if they bear costs of surgery. God did a miracle in the life of this boy, and when I mentioned this to our intercessors, they immediately responded and supported the boy to get the surgery done. Now the boy is the lame, he is happy, going to School and studying well. His father and mother expressed their thankfulness to God in doing this wonder to their son.


6. DISTRIBUTION OF BLANKETS TO 50 BLIND PEOPLE
In this winter chill season, we noticed 50 poor, old aged blind people having no vision in both eyes, are suffering due to lack of proper cloth to cover their skins from severe cold. When prayed to God, He responded and inspired our intercessors to come forward to support. Therefore, a special program me is conducted inviting these 50 blind people and given them blankets. So, they are now feel happy to cover their bodies protecting from severe cold.


7. CELEBRATION OF SEMI-CHRISTMAS AND NEW YEAR IN ALL CONGREGATIONS:
By the grace of God, and with the support extended by our intercessors, we celebrated Semi-Christmas and New Year happily in all our Churches Part of it, we gave steel bowls to 85 HIV/AIDS effected/infected patients followed by love feast, sharing the love of Jesus. Cakes are distributed to children.


OUR FUTURE PLANS IN NEW YEAR 2011
It is a drawback, since our main Church is being run in a rented house. It is prayerfully decided to get a own site for our Main Church as a first resort. Surprisingly, one of our Church members who is a tribal, offered his site for sale on nominal rate. I mentioned the said fact to our intercessors and requested them to pray. The site costs about RS.2,65,000/- in Indian Rupees. Now, we are on hand an amount of Rs.35,000/- out of which Rs.25,000/- belongs to Church contributions and the remaining Rs.10,000/- donated by my cousin brother. We were praying for remaining money, so that we get the site and plan to construct a permanent building therein in His own time. Your prayers and support are highly necessary in this matter.
In His Servant,
Pastor. Raju.


I would be pleased to hear from you, therefore I have created a contact form, for you to send me your thoughts or questions etc. Shirley

This weeks teaching from
Fear Not My Child

(Taken from Katey Moreland's book, Fear Not My Child, yet to be published)

Week 26 (21.01.11)

'Hear, O Israel;
Today you are on the verge of battle with your enemies.
Do not let your heart faint,
For the LORD your God is He who goes with you,
To fight for you against your enemies, to save you'
Deuteronomy 20: 3

For most of us, the shock of bad news can almost make us faint - a loved one diagnosed with an incurable disease, a husband or wife walking out on the commitment of marriage, or suddenly losing a job. God is not warning against this 'natural' response to shock - we all are in-built with coping mechanisms to survive bad news, but rather the 'heart fainting' is you giving up, believing you've failed even before you've tried. Instead of focusing on your ability to fail, believe in God's willingness to go before you in difficult situations, giving you new strategies to overcome obstacles you thought you could never face. Walk into your future confident that God has gone before you, having destined you for a life of victory.


Dear Father,
Our lives change constantly. Some of those changes can leave me feeling afraid and insecure about the future. Help me to remember You are with me, fighting my every battle. Thank You for not only saving me through Your Son Jesus, but giving me strategies to overcome all obstacles. Amen!



Prayer Requests
Hi Shirley,

Wonder if you'd include this on your prayer site. A couple that G knows at the allotment have received sad news.The husband, Walter, has terminal leukemia. THey are in their eighties, not from this country, and have no children. I've told Walter's wife, Betty, that I will ask for it to be put on your prayer wesite and she's so grateful. They believe in God, but that's all, nominals.
Thanks Jacky
I also received this email on the 6th February.
Hi Shirley, hope you are well. could you please pray for my son. He is being bullied at school for somthing that one of his 'friends' started. He is very sensitive to this, as fiting in is his top priority and most of the kids are either ignoring him, threatening him, or telling him to go and die. Thank you, S

Please Could you pray for Bernard who is in hospital. He has had mini strokes and has had quite a lot of confusion. He has to go for radiotherapy soon. Pray that God's will wil be done and he will not suffer but rather be healed.

Please pray for Ann who is finding it difficult to walk away from a relationship which has ended.

The Christian Bookstall I am running in the Wool Market is moving to the Aisle closest to Copley Road (Rothwell's Fish Shop is on the corner) probably next week. Shirley

Jack has cancer please pray for recovery.

Just Joking
Acting Up In Church

One Sunday in a Midwest City, a young child was "acting up" during the morning worship hour.
The parents did their best to maintain some sense of order in the pew but were losing the battle.
Finally, the father picked the little fellow up and walked sternly up the aisle on his way out.

Just before reaching the safety of the foyer, the little one called loudly to the congregation,
"Pray for me! Pray for me!"


A lovely song by
The Word of the Lord Ministries Int'l
Katey Moreland
What Katey's doing next.......