The Lord is saying. There is so much more to gain, so much more ground to win. Don't sit back on your laurels but run the race to win the prize. You shall not be disappointed if you put your all into this venture. Run this race with great gusto and determination, for your reward will be great. Remember that to bring forth in birth requires much travail and labour. You are about to give birth. Keep pushing. Your reward is imminent.
Know ye not that they which run in a race run all, but one receiveth the prize? So run, that ye may obtain. 1 Corinthians 9:24
A woman when she is in travail hath sorrow, because her hour is come: but as soon as she is delivered of the child, she remembereth no more the anguish, for joy that a man is born into the world. John 16:31
Brethren, I count not myself to have apprehended: but this one thing I do, forgetting those things which are behind, and reaching forth unto those things which are before, 14 I press toward the mark for the prize of the high calling of God in Christ Jesus. Philippians 3:13


Adventures in India
....Sunday 13th December 09
Anita writes " What a busy day and what a hot one!" She was right!!. We wore the beautiful garments that Brother Raju's wife Anupama made for us which were gorgeous but for Britians in the Indians 'winter' we were quite hot.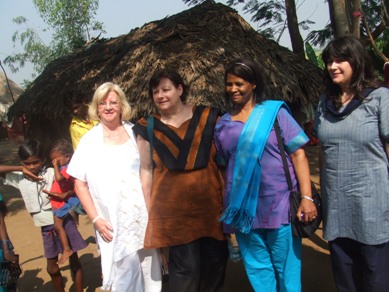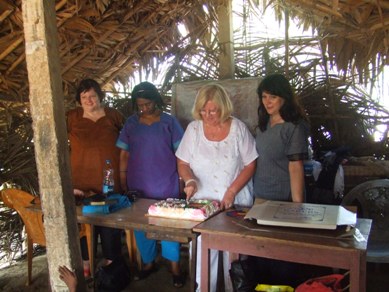 We went over the ferry to the beautiful Island children we had seen earlier in the week. It was their Sunday school today. Brother Raju had brought a massive Christmas cake.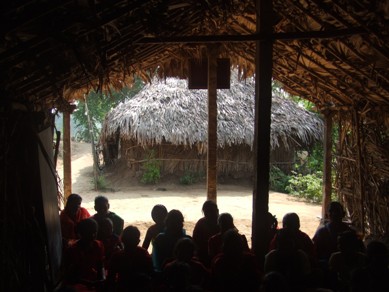 Imagine it was so near Christmas and we are sat in a building that just reminded me so much of the stable but on a sweltering hot day.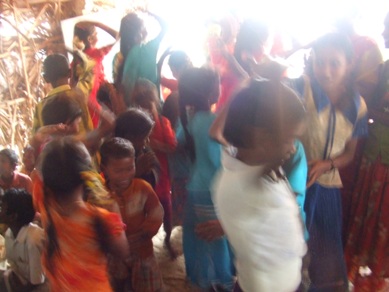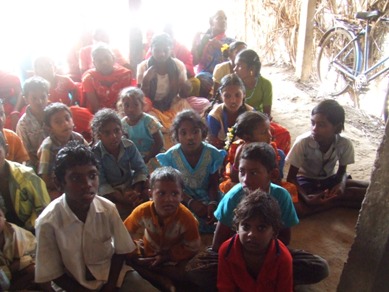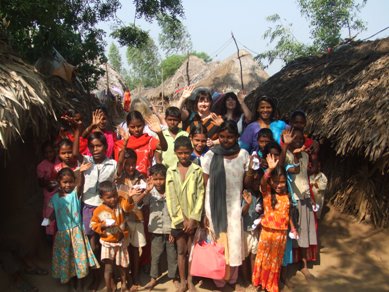 See Gudrun's newsletter about India