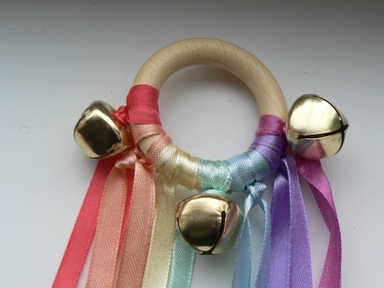 Praise and Worship Rainbow Ribbons
A beautiful gift
8th April 2011

The Lord is saying. You have come through something that you didn't think could be conquered and yet you pushed your faith to believe that the battle truly was already won. One second of believing was worth more that hours of prayer. This has strengthened your faith and shown you that the one thing that is needed is believing.

All things are possible and you shall overcome in every aspect. For I have promised that those who believe that I am the Son of God overcome the world

Fear Not

by Katey Moreland

Week 31 (02.04.11)

'

'Hear, O Israel;
Today you are on the verge of battle with your enemies.
Do not . . . be terrified because of them; For the LORD your God is He who goes with you, To fight for you against your enemies, to save you'
Deuteronomy 20: 3=




Have you seen the New Zealand rugby team preparing for battle against other national teams? They have choreographed a war dance that aims to do two things - build-up their own confidence and knockdown the confidence of their opponents. In life, we will come in contact with individuals who live by the same strategy, yet God says to you 'Do not be terrified because of them'. If your confidence is in your own ability, they may well succeed in destroying it, but if you put your confidence in the Lord our God they haven't got a chance! He's bigger, He's better . . . and thank God He's on your side!

Dear Lord,
Help me not to be terrified when others say or do things to knock my confidence, but instead let their behaviour stand as a reminder to put my confidence in Your strength, not mine, for you are the mighty God who fights my battles. I can do all things through Christ who strengthens me. Amen!

Spurgeon


April 4


"For he hath made him to be sin for us, who knew no sin; that we might be made the righteousness of God in him."- 2Co_5:21


Mourning Christian! why weepest thou? Art thou mourning over thine own corruptions? Look to thy perfect Lord, and remember, thou art complete in him; thou art in God's sight as perfect as if thou hadst never sinned; nay, more than that, the Lord our Righteousness hath put a divine garment upon thee, so that thou hast more than the righteousness of man-thou hast the righteousness of God. O thou who art mourning by reason of inbred sin and depravity, remember, none of thy sins can condemn thee. Thou hast learned to hate sin; but thou hast learned also to know that sin is not thine-it was laid upon Christ's head. Thy standing is not in thyself-it is in Christ; thine acceptance is not in thyself, but in thy Lord; thou art as much accepted of God to-day, with all thy sinfulness, as thou wilt be when thou standest before his throne, free from all corruption. O, I beseech thee, lay hold on this precious thought, perfection in Christ! For thou art "complete in him." With thy Saviour's garment on, thou art holy as the Holy one. "Who is he that condemneth? It is Christ that died, yea rather, that is risen again, who is even at the right hand of God, who also maketh intercession for us." Christian, let thy heart rejoice, for thou art "accepted in the beloved"-what hast thou to fear? Let thy face ever wear a smile; live near thy Master; live in the suburbs of the Celestial City; for soon, when thy time has come, thou shalt rise up where thy Jesus sits, and reign at his right hand; and all this because the divine Lord "was made to be sin for us, who knew no sin; that we might be made the righteousness of God in him."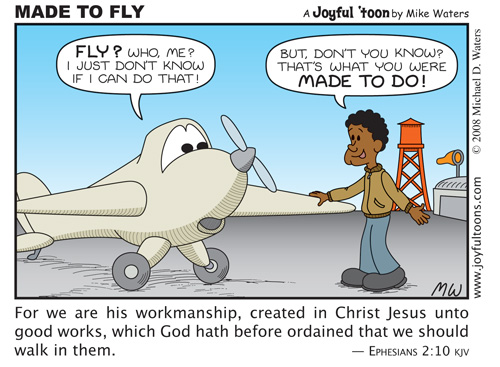 I would be pleased to hear from you, therefore I have created a contact form, for you to send me your thoughts or questions etc. Shirley
Prayer Requests
Please continue to pray for A, She has been into some really bad occult things due to thinking she had lost her salvation. She wants to come back to the Lord. Please pray that she will turn from all the lies of the enemy and be totally set free in the love of Jesus. Can you pray that her finances will be restored. Her income support was stopped due to some confusion.

Please pray for L. She has 6 children. Her eldest, just a young teenager has tried to commit suicide on numerous occasions. Her son's homework is anger management and all the family have stopped going to church. L is smoking and letting the children smoke. Please pray and cover this family against the attacks of satan and that the root problems will get dealt with.

Please could you continue to pray for A's son that he will stay free from drugs and from the people who encouraged him in the past to take them. Please pray for his complete salvation in Jesus.

Please continue to pray for the P family. The husband very sick and in pain. The problem seems to be that the daughter doesn't want him to go to a hospice, but the wife has been exhausted. Plus there is a question of finances and maybe the house being under threat as a means of paying for his care. Please pray they don't lose the house but that he will have the very best care at home.

Please continue to pray for Jack who has cancer.

Please pray for a lady I met at the gym who is thinking about being a Christian. Her husband Fred has cancer of the oesophagus. Please pray they will both get saved and the husband will get healed.
Christian Bookshop
A couple of months ago, I felt the Lord was telling me to sing at the stall. He even gave me a date.... 25th March. I knew that this would mean that I would be taking an amplifier in, but the chances of getting permission to sing were very slim.
My chance came when I learnt that Urban Biz who helped me start up in the market, were celebrating outside. So I had a good excuse to just get on with it, and plead ignorance if anyone came to tell me to be quiet.
Bill Caine came to support me and I sung with the volume louder than I knew. I thought people were complaining but the next day, the opposite was true and they loved it. Maybe the Lord will have me doing a stint again.
I was blessed by a man coming to the stall who could'nt seem to get away. He came back apologising. The second time he came back he explained that the Lord wanted him to give me £30 towards the rent. Isn't God amazing!!! Thanks Jesus.
Shirley
The Word of the Lord Ministries Int'l
Katey Moreland
What Katey's doing next.......