WHAT can HAPPEN when CHRISTIANS UNITE, FAST and PRAY.

God comes to town!!!

Revival comes, miracles happen. pubs close down, violence stops, crime rate go down. Jails close because there is no need of them. People go back to work. Agriculture comes to life, ground becomes fertile.

See a carrot as big as a man's arm...watch this amazing video


TRANSFORMATION COMPLETE.

ANOTHER TRIBUTE TO KAY


DEEP IN THAT SNOWY BED I SEE YOU,

THE BUD OF HOPE NESTLING THERE,

FAR FROM ALL DESTRUCTIVE FORCES,

TOUCHED ONLY BY HEAVEN ABOVE.

NURTURED AND FEEDING ON ALL HE PROVIDES,

WITH PEACE AND TRANQUILITY

ABOUNDING ON EACH SIDE.

THE TINY BUD WHICH HE HAS FASHIONED,

IN JOURNEY THROUGH

FROM SEED TO FLOWER,

WITH PRECIOUSNESS HIS HAND HAS TOUCHED

AS HE HAS ALL CREATION

FROM IT'S CONCEPTION

IN THAT HOUR.

BUD AND TREE,

BLOSSOM AND FLOWER

WAS SEEN IN HIS MINDS EYE,

AT THE BEGINNING OF THE HOUR.

CATHERINE O'HALLORAN.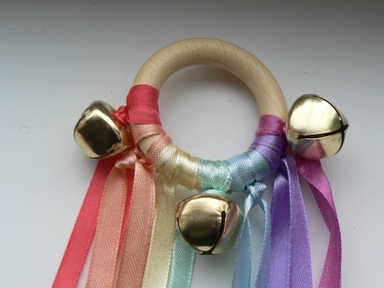 Praise and Worship Rainbow Ribbons
A beautiful gift
21st February 2011

The Lord is saying. Forgive and walk on. Leave behind the dregs of what has happened. You have done your best but now it is to leave it behind and leave me to clean up the mess. If you touch it you will make it worse. I am able

Fear Not My Child

(Taken from Katey Moreland's book, Fear Not My Child, yet to be published)

Week 29 (25.02.11)

'
So Moses returned to the LORD and said,
'LORD, why have you brought trouble on this people?
Why is it You have sent me?
Exodus 5: 22



It's ok to talk candidly with God - He never changes; this means He's not going to be friendly with you one minute and sharp with you the next. Moses, troubled with the people, complained not only against Pharaoh treating the people wickedly, but worse than that in Moses' eyes, God had not delivered His people. Speak candidly, but listen openly too - a tempestuous monologue aimed at God will not change anything! Only His word can change a situation - God explained to Moses the plan was working perfectly; 'with a strong hand he (Pharaoh) will let them go' (Exodus 6: 1). So when you're troubled by a situation, talk frankly with God, and then be silent, giving God a chance to share His plan and impact your heart with His peace.

Dear LORD,
You are constant in Your love towards me. When I do not understand the outcome of a situation, especially if all around me become troubled by it, give me confidence to share my concern with You, and then, more importantly, allow You to reply, showing me how You will turn evil to good. For Your plans for my life are always good and no evil act against me will have lasting damage. Thank You in Jesus' name. Amen!





I would be pleased to hear from you, therefore I have created a contact form, for you to send me your thoughts or questions etc. Shirley
Christian Bookshop
I have moved one aisle to the aisle closest to Copley Road now... still in the Wool Market. stall 51
If you have any Christian books you would like to donate .. I would be happy to take them .
The Lord is really working and sending people to me . I would be happy to give you a word of prophecy or prayer for you. My new stall is in a much more private area.
God bless and hope to see you.
Shirley

Prayer Requests
I am going at Ellel this week. Please pray for me and Anita who is driving me that we will come back ready to serve the Lord with less 'baggage' and more understanding of God's love.'

Please pray for M.B who has turned a corner but is still having problems with depression in the morning

Please pray for M.A who is also having depression and is finding it hard to cope. He is seeing the doctor to get some anti-depressants. Pray they will help until he is stronger to cope without them.

Please Could you pray for Bernard he is now out of hospital but because of his confusion he is having to be looked after at home.. Please pray that everyone involved can cope well and he will get back to his normal self.

Please pray for R and D that God will reveal His will concerning there marriage and that all the lies of then enemy be brought to nothing. Please God resolve this problem and heal both parties. Exonerate and vindicate where blame has been wrongfully placed.

A lady from Whitley Bay has been having problems with anxiety and depression. Please pray for her

Jack has cancer please pray for recovery.



A lovely song by
The Word of the Lord Ministries Int'l
Katey Moreland
What Katey's doing next.......