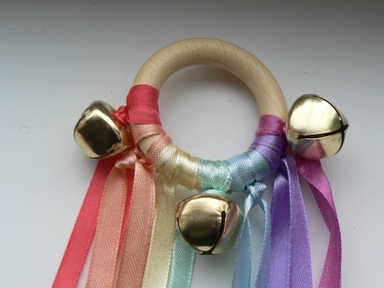 Praise and Worship Rainbow Ribbons
A beautiful gift
The Lord is saying: This is not the end... it is the beginning of something great in your life. Keep rejoicing and go forward with praise into the future.

Thanks for you patience
You've probably guessed I've been rather busy with the Dave Hinton tour. We managed to fit his 6 ft 6 frame into our king size bed and Alan and I vacated to Jonni's lovely attic bedroom. Jonni slept on the camper van cushions in Jan's bedroom and Dave's daughter slept in the tiny front bedroom. Everyone seemed to sleep comfy... So praise God for that!!

What a wonderful few days we've had.... Starting on Saturday when the whole entourage of 10 turned up at my stall and we all paraded through the town to get a boom for the mike stand and then Dave played in front of Primark in Doncaster Town Centre. He was sensation. People got saved and he sold some CD's. He has so much love for people that they find him irresistible.

Armthorpe Parish Church went lovely, and the prison visit at Marshgate was fruitful with some of the men getting saved.

Monday was the day I was so looking forward to. Sharing my songs and Dave sharing his. He was so impressed with Jan, Jonni and Alan. Just like I asked, everyone got on so well. We stayed up till after midnight talking and sharing. Dave loved Jan's guitar playing.

Tuesday at Women Aglow was awesome. Hazel said that it had exceeded all her expectations. The Holy Spirit used Dave in such a loving caring way. He just sat and told us the most wonderful stories and sang so beautifully.

Wednesday we said goodbye as they went back down to Birmingham. Looking forward to them coming back next week, but glad of the rest I've been having today. Thought I best get on and update you so that you know I'm still alive and very much kicking. God bless

Shirley
shirleyhowitt@yahoo.co.uk
(Some people have mentioned that the link to my email doesn't work..... sorry... it looks like if you want to email me you'll have to compose a message and type my email address into your To box) P.s I'd love it if you could email me with some feedback, to correct or encourage would be a blessing.


Just Joking

Bubba was bragging to his boss one day, "You know, I know everyone there is to know. Just name someone, anyone, and I know them."
Tired of his boasting, his boss called his bluff, "OK, Bubba how about Tom Cruise?"
"Sure, yes, Tom and I are old friends, and I can prove it. " So Bubba and his boss fly out to Hollywood and knock on Tom Cruise's door, and sure enough, Tom Cruise shouts, "Bubba! Great to see you! You and your friend come right in and join me for lunch!"
Although impressed, Bubba's boss is still skeptical. After they leave Cruise's house, he tells Bubba that he thinks Bubba's knowing Cruise was just lucky.
"No, no, just name anyone else," Bubba says.
"President Clinton," his boss quickly retorts.
"Yes," Bubba says, "I know him, let's fly out to Washington."
And off they go. At the White House, Clinton spots Bubba on the tour and motions him and his boss over, saying, "Bubba, what a surprise, I was just on my way to a meeting, but you and your friend come on in and let's have a cup of coffee first and catch up."
Well, the boss is very shaken by now, but still not totally convinced.
After they leave the White house grounds, he expresses his doubts to Bubba, who again implores him to name anyone else.
"The Pope," his boss replies. "Sure!" says Bubba. "My folks are from Poland, and I've known the Pope a long time."
So off they fly to Rome. Bubba and his boss are assembled with the masses in Vatican Square when Bubba says, "This will never work. I can't catch the Pope's eye among all these people. Tell you what, I know all the guards so let me just go upstairs and I'll come out on the balcony with the Pope." And he disappears into the crowd headed toward the Vatican.
Sure enough, half an hour later Bubba emerges with the Pope on the balcony. But by the time Bubba returns, he finds that his boss has had a heart attack and is surrounded by paramedics.
Working his way to his boss' side, Bubba asks him, "What happened?"
His boss looks up and says, "I was doing fine until you and the Pope came out on the balcony and the man next to me said, "Who's that on the balcony with Bubba?"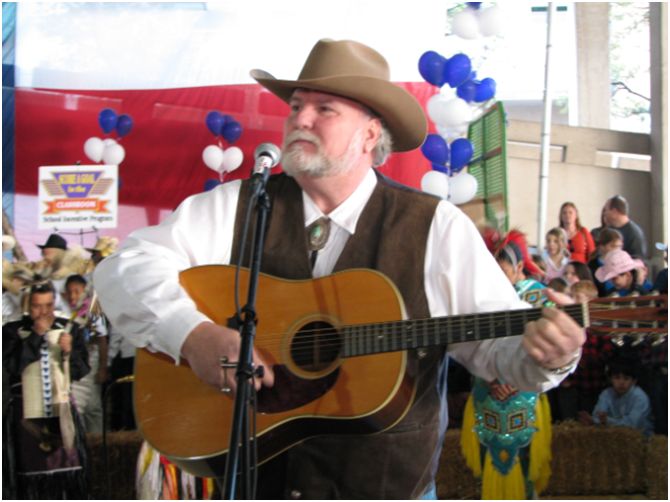 Danum Hotel
High St, Doncaster DN1 1DN
Friday 29th October 2010
7.00pm

.
House of Bread
Sunday meeting this week
Danum Hotel, High St, Doncaster, DN1 1DN
Prayer Requests
Dave Hinton is coming back next week. Please pray that his tour will go really well especially here in Doncaster. That there will be great fruit. That accomodation will go smoothly for them and many people be blessed by the wonderful man. Also he is interested in my songs to sing them with me. Will you pray that something great will come from this. Thanks Shirley

I started in Doncaster Wool Market a few weeks ago. I haven't made a lot of money but enjoying myself. Pray that great fruit will come out of it and that God's perfect will be done. I've met up with a lady who's just started a Christian bookshop in there. Pray that God's will be done about anything He has for her and me to do together.

Pray for M that she will be able to wake up in the morning and be happy instead of battling the depression that comes at her. We are wanting a full healing. In Jesus's precious name.

Please pray that a transaction will go through that will make a huge difference in our lives and I believe for the Kingdom. God's will only. In Jesus Name.

Pray for K that she will recover completely and for any procedure necessary that she will be strong.
Much the same prayers this week!!! But could you please intercede for K as she has no appetite and has complained of being a bit yellow again.
The Word of the Lord Ministries Int'l
Katey Moreland
What Katey's doing next.......