The Lord is saying. My delight... you are my delight. I delight in your love, I delight in your worship, I delight in your conversations about me and my promises. I delight in who I have made you to be and who you are destined to be and I delight in who you are right now.

What is the law of liberty?

When children grow up they are entrusted to make their own decisions and are no longer under the threat of punishment for purposes of training. We who have come to faith in Christ, are trusted by God now to live a life of faith which works by love, by the power of the Holy Spirit.
But before faith came, we were kept under guard by the law, kept for the faith which would afterward be revealed.
Therefore the law was our tutor to bring us to Christ, that we might be justified by faith. But after faith has come, we are no longer under a tutor. For you are all sons of God through faith in Christ Jesus.Galatians 3:23-26.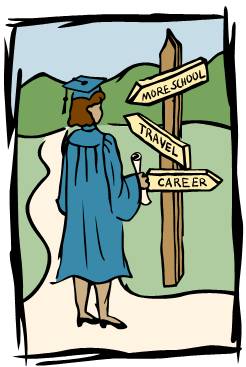 This wonderful privilege of our Father's trust should not be abused but taken advantage of to full, and enjoyed to fulfil our true potential and destiny in freedom.
.....as free, yet not using your liberty as a cloak for vice, but as servants of God.1 Peter 2:16.
For you, brethren, have been called to liberty; only do not use liberty as an opportunity for the flesh, but through love serve one another. Galatians 5:13.
Jesus sums up in the following passage, how to use our 'Royal rights' as kings and priests with graciousness and excellence. Our behaviour as children of God is to supercede the old Mosaic law.
Matthew 17:24-27 And when they had come to Capernaum, those who received the temple tax came to Peter and said, "Does your Teacher not pay the temple tax?'' He said, "Yes.'' And when he had come into the house, Jesus anticipated him, saying, "What do you think, Simon? From whom do the kings of the earth take customs or taxes, from their own sons or from strangers?''
Peter said to Him, "From strangers.'' Jesus said to him, "Then the sons are free. "Nevertheless, lest we offend them, go to the sea, cast in a hook, and take the fish that comes up first. And when you have opened its mouth, you will find a piece of money; take that and give it to them for Me and you.''
Stand fast
Our liberty is to be guarded jealously for it was for freedom that Christ has set us free, and we are warned to stand fast in our liberty. We should not let anyone take our liberty from us and put us again under bondage.
Stand fast therefore in the liberty by which Christ has made us free, and do not be entangled again with a yoke of bondage.Galatians 5:1.
We should guard other's freedom and not try to enslave them for our own ends, especially by using the word of God in such a way to try to put them back under the law. We should act and speak like those who shall be judged by the law of liberty.

If you really fulfill the royal law according to the Scripture, "You shall love your neighbor as yourself,'' you do well; but if you show partiality, you commit sin, and are convicted by the law as transgressors. For whoever shall keep the whole law, and yet stumble in one point, he is guilty of all. . For He who said, "Do not commit adultery,'' also said, "Do not murder.'' Now if you do not commit adultery, but you do murder, you have become a transgressor of the law. . So speak and so do as those who will be judged by the law of liberty.James 2:8.-12
We should never use this liberty to hurt others, but to let the fruits of the Spirit, love, joy, peace, longsuffering, kindness, goodness, faithfulness, gentleness, self-control rule in our lives
But the fruit of the Spirit is love, joy, peace, longsuffering, kindness, goodness, faithfulness, gentleness, self-control. Against such there is no law. . And those who are Christ's have crucified the flesh with its passions and desires. If we live in the Spirit, let us also walk in the Spirit. Let us not become conceited, provoking one another, envying one another. Galatians 5: 23-26

And ye shall know the truth, and the truth shall make you free. John 8: 32.
For sin shall not have dominion over you: for ye are not under the law, but under grace.Romans 6: 14
email shirleyhowitt@yahoo.co.uk