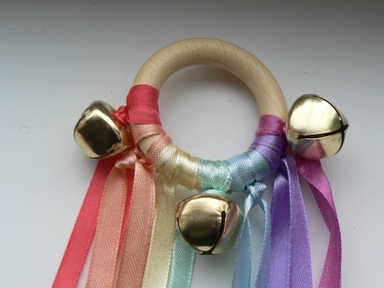 Praise and Worship Rainbow Ribbons
A beautiful gift
The Lord is saying: Do not slack in your well doing or be discouraged. I have not forgotten your labour of love, but you will reap if you faint not. Keep going... your harvest of love will surely bear much fruit.

And let us not be weary in well doing: for in due season we shall reap, if we faint not. Galatians 6:9

I know the plans that I have for you, declares the LORD. They are plans for peace and not disaster, plans to give you a future filled with hope.
Whatever the enemy is throwing at you today, this promise of the LORD to you cannot be broken. No weapon formed against you shall prosper. No one can thwart God's will. When He has planned something it will surely happen.
Isaiah 54:10 tells us
For the mountains shall depart, and the hills be removed; but my kindness shall not depart from thee, neither shall the covenant of my peace be removed, saith the LORD that hath mercy on thee.
No weapon formed against you will prosper. Isaiah 54:17
Peace means everything.... Health, Prosperity, Good relationships etc. God's promise of wholeness stands.
Rivers of mercy
I recieved this song in a dream a few years ago. It is God's plan for the Body of Christ.... complete wholeness.
Listen to
Rivers of Mercy... Shirley Howitt
Lyrics
Rivers of mercy flow down from your throne. We are whole
We're tended and cared for by your hand alone. We are whole
The sheep of your pasture we're held in your hand
Its only your mercy that helps us to stand we are whole
You reach down to wipe the tears from our face
We're warmed again by your loving embrace
We are whole We are whole
You washed our sin in your fountain of grace. We are whole
The blood of redemption removed every trace. We are whole.
When we're weary you strengthen. When we're hungry you feed
Your hand reaches down to meet every need. We are whole.
You've promised you'll never again hide your face
Cos we're not under law but we're under your grace.
We are whole we are whole

You've opened the heavens your people to bless. We are whole
And your pouring your Spirit to fall on all flesh . We are whole
Oil and wine flow down from your hand
We're drunk and anointed hardly able to stand. And we're whole
Your laughter rings out when we cry……… Lord… enough
But you just keep on pouring, overflowing our cups with your love.
We are whole
Strengthened, restored for we drank at your fountain we are whole
empowered with your grace we can move any mountain
we are whole
A mighty army we've rallied in power,
You've raised and equipped us for this special hour . We are one
The whole of creation's been groaning to see
The sons arise so it can be freed and be whole and be whole


shirleyhowitt@yahoo.co.uk
(Some people have mentioned that the link to my email doesn't work..... sorry... it looks like if you want to email me you'll have to compose a message and type my email address into your To box) P.s I'd love it if you could email me with some feedback, to correct or encourage would be a blessing.


Just Joking

Bubba was bragging to his boss one day, "You know, I know everyone there is to know. Just name someone, anyone, and I know them."
Tired of his boasting, his boss called his bluff, "OK, Bubba how about Tom Cruise?"
"Sure, yes, Tom and I are old friends, and I can prove it. " So Bubba and his boss fly out to Hollywood and knock on Tom Cruise's door, and sure enough, Tom Cruise shouts, "Bubba! Great to see you! You and your friend come right in and join me for lunch!"
Although impressed, Bubba's boss is still skeptical. After they leave Cruise's house, he tells Bubba that he thinks Bubba's knowing Cruise was just lucky.
"No, no, just name anyone else," Bubba says.
"President Clinton," his boss quickly retorts.
"Yes," Bubba says, "I know him, let's fly out to Washington."
And off they go. At the White House, Clinton spots Bubba on the tour and motions him and his boss over, saying, "Bubba, what a surprise, I was just on my way to a meeting, but you and your friend come on in and let's have a cup of coffee first and catch up."
Well, the boss is very shaken by now, but still not totally convinced.
After they leave the White house grounds, he expresses his doubts to Bubba, who again implores him to name anyone else.
"The Pope," his boss replies. "Sure!" says Bubba. "My folks are from Poland, and I've known the Pope a long time."
So off they fly to Rome. Bubba and his boss are assembled with the masses in Vatican Square when Bubba says, "This will never work. I can't catch the Pope's eye among all these people. Tell you what, I know all the guards so let me just go upstairs and I'll come out on the balcony with the Pope." And he disappears into the crowd headed toward the Vatican.
Sure enough, half an hour later Bubba emerges with the Pope on the balcony. But by the time Bubba returns, he finds that his boss has had a heart attack and is surrounded by paramedics.
Working his way to his boss' side, Bubba asks him, "What happened?"
His boss looks up and says, "I was doing fine until you and the Pope came out on the balcony and the man next to me said, "Who's that on the balcony with Bubba?"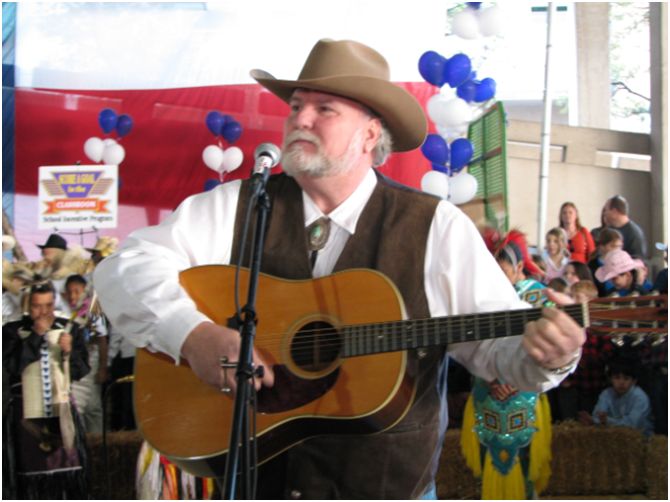 Danum Hotel
High St, Doncaster DN1 1DN
Friday 29th October 2010
7.00pm

.
House of Bread
Sunday meeting this week
Danum Hotel, High St, Doncaster, DN1 1DN
Prayer Requests
Dave Hinton is back at our house on Wednesday. Please pray that his tour will go really well especially here in Doncaster. That there will be great fruit. That accomodation will go smoothly for them and many people be blessed by the wonderful man. Also he is interested in my songs to sing them with me. Will you pray that something great will come from this. Thanks Shirley

I started in Doncaster Wool Market a few weeks ago. I haven't made a lot of money but enjoying myself. Pray that great fruit will come out of it and that God's perfect will be done. I've met up with a lady who's just started a Christian bookshop in there. Pray that God's will be done about anything He has for her and me to do together.

Pray for M that she will be able to wake up in the morning and be happy instead of battling the depression that comes at her. We are wanting a full healing. In Jesus's precious name.

Please pray that a transaction will go through that will make a huge difference in our lives and I believe for the Kingdom. God's will only. In Jesus Name.

Pray for K that she will recover completely and for any procedure necessary that she will be strong.
Much the same prayers this week!!! But could you please intercede for K as she has no appetite and has complained of being a bit yellow again.
The Word of the Lord Ministries Int'l
Katey Moreland
What Katey's doing next.......