The Lord is saying: A new start. A new beginning. Start things off as you mean them to go on. Lay a good foundation. A foundation of love, of humility. Take the lower seat and humble yourself under the mighty hand of God. He will exalt you in due season if you stay in that servant position and do not hanker to be in control. I am in control and you are my child. All things are yours. You are free, but use your freedom to build up that other one who feels inferior and threatened. Stay humble.

1Pe 5:6 Humble yourselves therefore under the mighty hand of God, that he may exalt you in due time:
The disciples fought to get the highest seat. We might not be quite as blatant as James and John. But we can seethe inwardly when we are not shown the honour we think we deserve. Yet we are called to be like our Master, who for the sake of love gave up his reputation and became the servant of us all. When we know who we really are in Christ and what we really have got in Him we will not try to fight for the higher seat but be all that He has called us to be in love..
1Pe 2:16 As free, and not using [your] liberty for a cloke of maliciousness, but as the servants of God.

Luk 14:10,11 But when thou art bidden, go and sit down in the lowest room; that when he that bade thee cometh, he may say unto thee, Friend, go up higher: then shalt thou have worship in the presence of them that sit at meat with thee. For whosoever exalteth himself shall be abased; and he that humbleth himself shall be exalted


.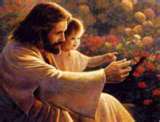 "And they shall do exploits"
Bright lights with fountains of hopefulness, where the essence of perfume pervades as a gentle soothing breeze, touching the soul and lifting all into the realms of glory, where love reigns.
The darkness is no more and the comeliness of all inspires as with a song, when joy and gentleness caress the heart and beauty transforms every countenance.
In the place where the hills are green and where the blossoms kiss the lush pasture all shall move away from the wilderness and enter an oasis of rich and glorious bountifulness.
There shall be speech in a strange language and it's utterance shall edify, exhort and comfort.
No more the disdain of youth, to mock, for the power of The most high God shall enter in and shall break the bands asunder and the mountains shall fall at the word of His mouth, the lilies shall blossom as the rose. And his privilege shall be to serve His flock as before.
Catherine O'Halloran.